ZinCo intensive green roof
"Roof garden" is a versatile green roof structure with high water retention capacity. It fits lawns, perennials, and bushes and trees when using a deeper subsoil layer. Can be combined with e.g. walkways, terraces, driveways, and play areas.
Floradrain® FD 60 neo element is the heart of this green roof system: it can be concretised to form a driveway base or used as a foundation without having to penetrate the roof structures and without affecting drainage. It is important to retain as much runoff water as possible in a roof garden to reduce the need for irrigation. The underlying channel system Floradrain® FD 60 neo makes it possible to dam up to 50 mm.
Technical information: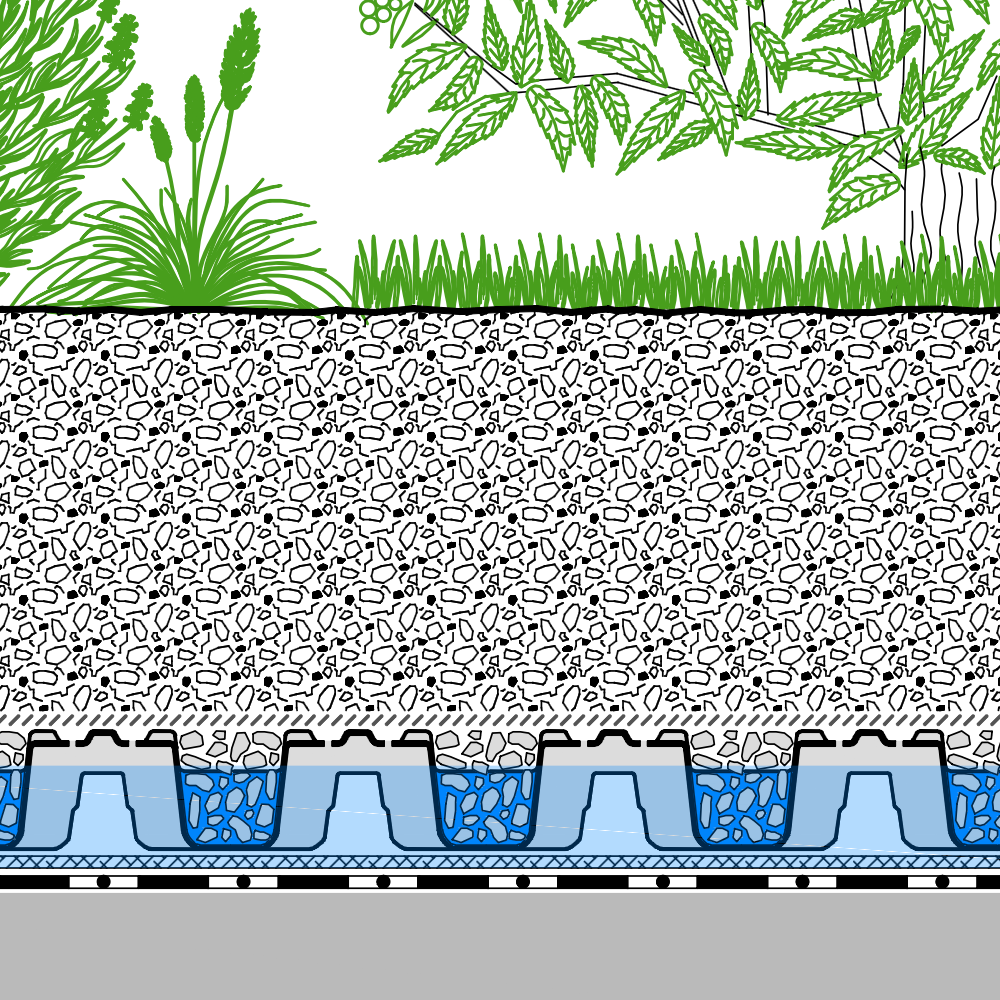 Plants
   Substrate
   
   Filter sheet SF
   Floradrain® FD 60 neo
   Protection mat ISM 50
   (Root barrier WSB 100-PO)
Build-up height: min. 270 mm
Weight, saturated: min. 370 kg/m²
Water retention capacity: min. 136 l/m²