ZinCo intensive green roof
This system solution is ideal for simple semi-intensive green roofs with blooming perennials and fragrant herbs. The selection of plants includes tough perennials, hay plants, and low bushes that form a visually pleasing vegetation. Requires only little care after it takes root. 
The drainage element used in the system is the Floradrain® FD 40-E, which fits both extensive and intensive green roof structures. It has drainage capacity and can be used on flat roofs as well, as long as the depth of the water accumulating on the roof is less than 40 mm, so that the subsoil does not become sodden. Quick and easy to install, can be walked on. Can also be installed underneath concrete slabs and pavement. Curb stones can be installed directly into concrete or into plaster on top of the Floradrain without disturbing the drainage. Under pavement, the Floradrain® elements are installed with the diffusion holes pointing down and the elements are filled with crushed stone.
This structure can also be used to do a hay/meadow roof with ready-made seed erosion blankets. More information here.
Technical information: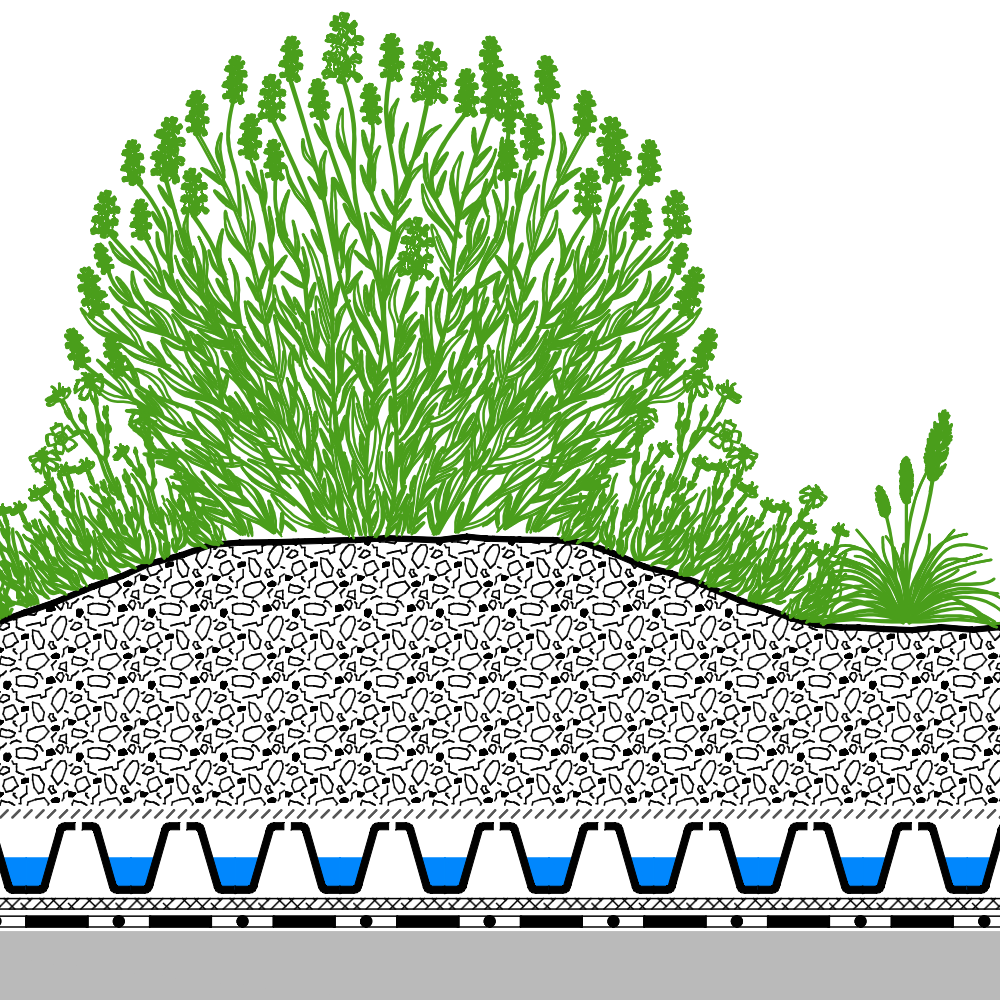 Plants
   Substrate, min. 100 mm
   Filter sheet SF
   Floradrain® FD 40-E
   Protection mat SSM 45
   (Root barrier WSF 40)
Build-up height: min. 140 mm
Weight, saturated: min. 160 kg/m²
Water retention capacity: min. 60 l/m²