ZinCo extensive green roof
System solution "Rockery type plants" is an extensive green roof with a sophisticated design and unique character. Substrate depth is at least 70 mm and the vegetation consists of various species with long blossoming times, setting different highlights during the growth season. Sedum species and other perennials are mainly used as ground cover plants. Able to withstand droughts, perennials add colour and height to the appearance of the roof. The system can also be supplemented by sowing seeds. Various seed mixtures can be used to create a natural impression for the green roof.
Water and nutrients are received mainly through natural processes. Rainwater is collected into Floradrain® cells, and the roots get their water via diffusion. Water is also stored in the protection mat. Excess water is led away from the roof through Floradrain® elements.
Technical information: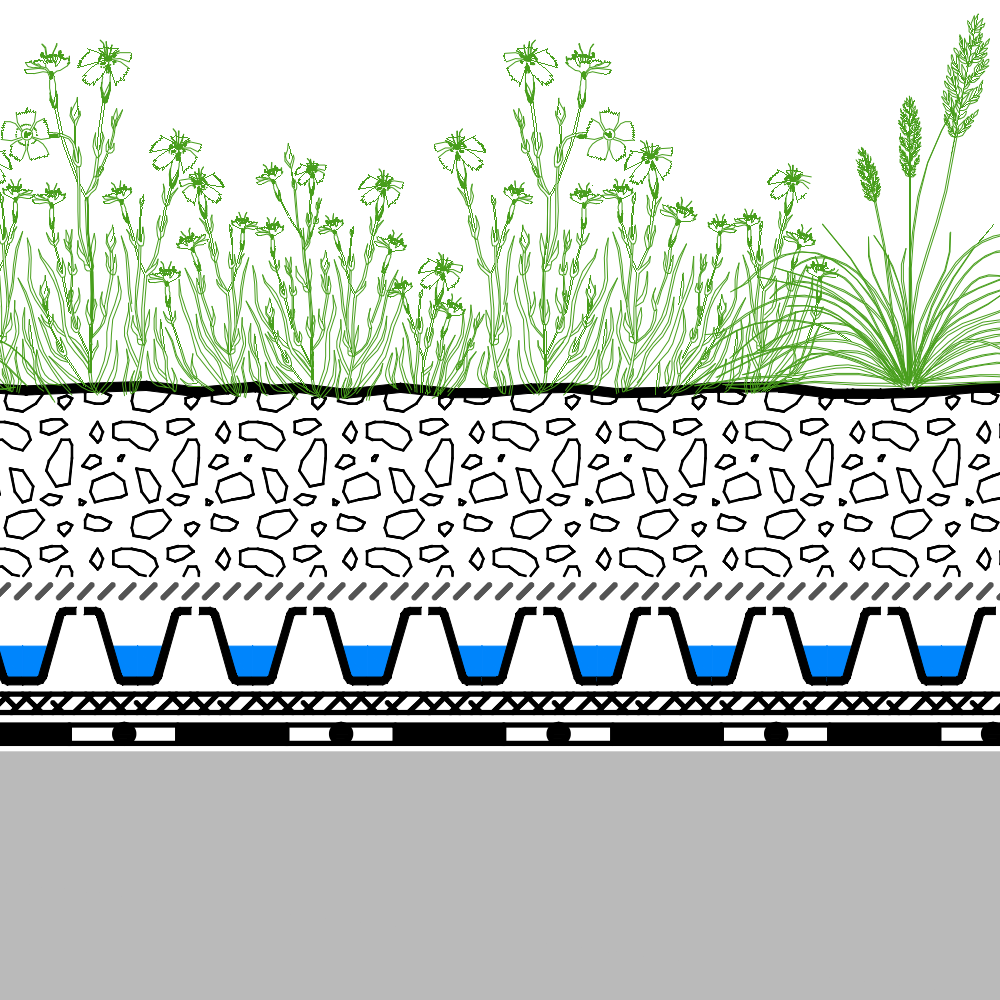 Plants
   Substrate
   Filter sheet SF
   Floradrain® FD 25-E
   Protection mat SSM 45
   (Root barrier WSF 40 or WSB 100-PO)
Build-up height: ca. 100 mm
Weight, saturated: ca. 110 kg/m²
Water retention capacity: ca. 36 l/m²