ZinCo speciality green roofs
The spread of species in a roof environment can be increased by varying the thickness and type of the soil, by installing rock, sand, or gravel surfaces and/or by using drywood and stones. This also promotes biological diversity. The most important thing to do is to ensure that the roof structure allows this.
Technical information: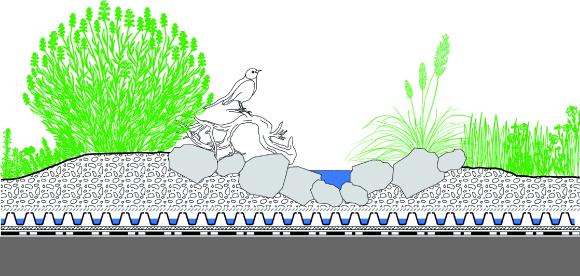 Plants and biodiversity
   elements
   Substrate
   Filter sheet SF
   Floradrain® FD 25-E
   Protection mat SSM 45
   (Root barrier WSF 40)
Build-up height, weight and water retention capacity varies.