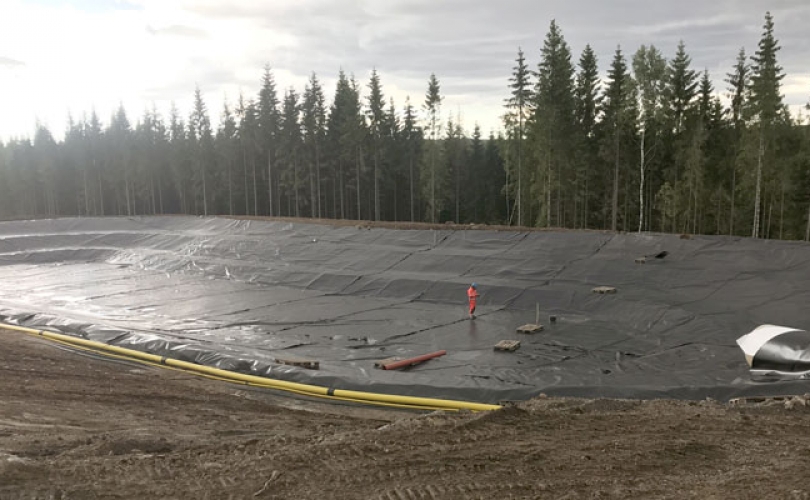 MIA Geomembrane FPP is a soft membrane which is easy to shape. Memranes made of PP is therefore used as a top cover for landfills, in delay pools, in open water ponds and other places where there is need for a flexible membrane.
The membrane is available with two different top finishes; completely smooth or textured on both sides. Textured means that the membrane has been provided with a friction-increasing layer. When the ground is sloping, it is important to use textured membranes to increase the friction with the surrounding material.
Roll sizes 5,8 x 200m and 5,8 x 140m.