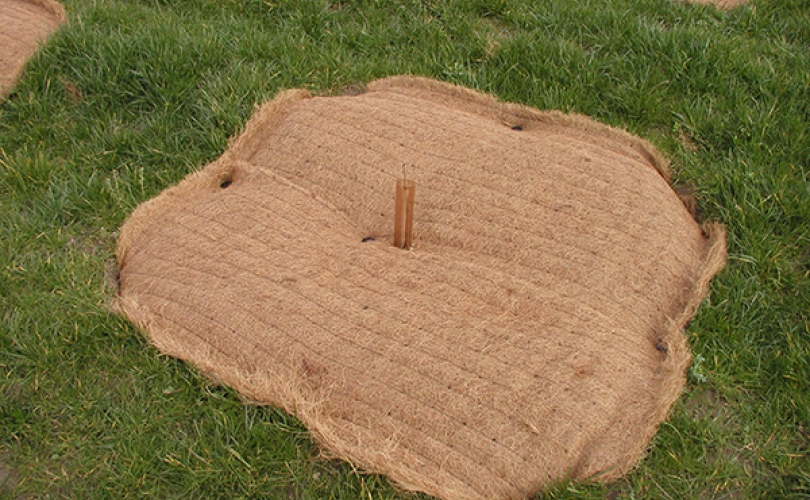 Mulch spats are intended for individual plant protection. Mulch spats are available as a ready cut version with a hole in the middle.
Mulch spats, like the Greenfix 11 erosion protection mat, consist of cocoa fibres and two biomembranes/starch foil layers, which have been sewn together. The biomembrane has been cut crosswise, allowing water and nutrients to move without hindrance. The biomembrane forms greenhouse-like conditions under the mat, which allow it to retain ground moisture and provide good conditions for growth. Lifespan is 3 to 5 years. Efficiently prevents weeds from growing and retains optimal moisture.
Mulch spats are available in three different sizes: 60 x 60 cm, 80 x 80 cm, and 120 x 120 cm.